A.J. STEINBERG, CFRE
Founder, Queen Bee Fundraising
With over 20 years' experience as a nonprofit event planner and engagement strategist, A.J. Steinberg has produced over 100 successful events and raised millions of dollars for organizations with her Los Angeles-based production company.
EVENT PRODUCER

TOPIC EXPERT

CONSULTANT

TRAINER
She is a recognized topic expert and trainer, presenting on subjects such as nonprofit event planning, event sponsorships, committee and volunteer leadership, generational giving, and guest engagement.
WHY EXPERIENCE COUNTS
I have produced over 100 successful events and raised millions of dollars for organizations just like yours.
When we work together, you benefit from my unique skill set includes over 20-years of experience as a professional event producer plus a background in both fundraising and engagement neuropsychology.
For 20 years I have helped organizations who previously had struggled with under-performing events to raise millions of dollars and connect with new donors. I am ready to help your organization take steps towards creating events that raise more funds, engage new donors, and are less stress to produce.
Our clients are buzzing about their success working with Queen Bee A.J. Steinberg!
"AJ Steinberg has given us tools and resources that we were sorely lacking. Her strategies totally transformed all our events!"
Ellen S. Executive Director, Emily Shane Foundation
"Thank you so much for sharing your strategies. It completely changed my perspective of what we do and how we do it. Now, I am approaching it with a greater focus on fundraising and cultivation."
S. Wilson, Development Director, New West Symphony
"A.J. Steinberg of Queen Bee Fundraising makes complicated situations easy to digest and crystal clear. I can't wait to sign up for her next training workshop!"
Veda K., Committee Member, Union Rescue Mission
"AJ has a true recipe for success in working on nonprofit events. I use her strategies all the time!"
Carolynn C., volunteer, Wings Over Malibu
AMONG OUR WONDERFUL CLIENTS: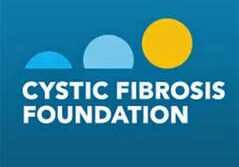 This is how I help my clients succeed...
I have created a proven 4-step process that helps nonprofits create events that energize boards, attract sponsors, sell tickets, and turn guests into donors.
Let me help you create events that elevate....
Board confidence and participation
Committee efficiency and effectiveness
Sponsorship sales
Ticket sales
Guest engagement
Post-event giving